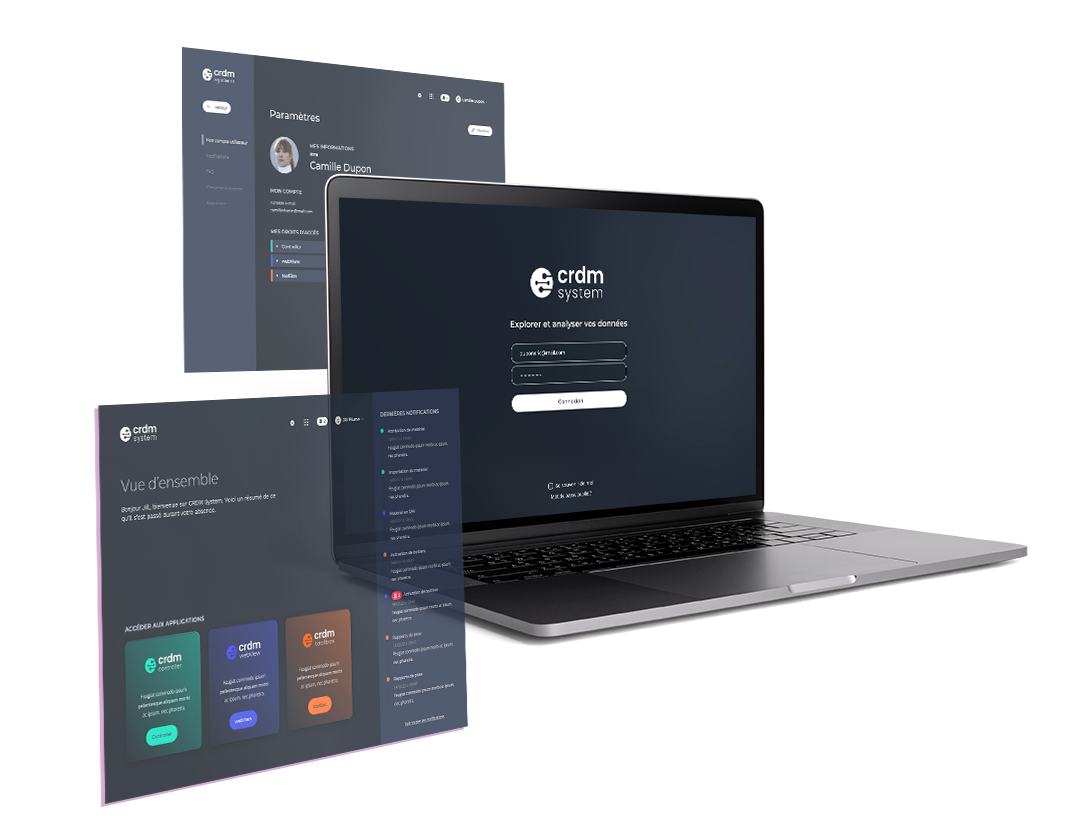 What is CRDM System
CRDM System is the heart of the application park. This is the entry point to access personal information and the various CRDM applications (Controller, webView and toolBox).
What is the CRDM System application for?
Manage your user profile
Manage your notification settings
Manage access rights to different CRDM applications
And much more !
The CRDM application ecosystem
Our CRDM Controller, CRDM webView and CRDM toolBox applications are all interconnected thanks to the heart of CRDM System.
CRDM System users will know in real time the updated information thanks to the notification center.