Our connectivity
solutions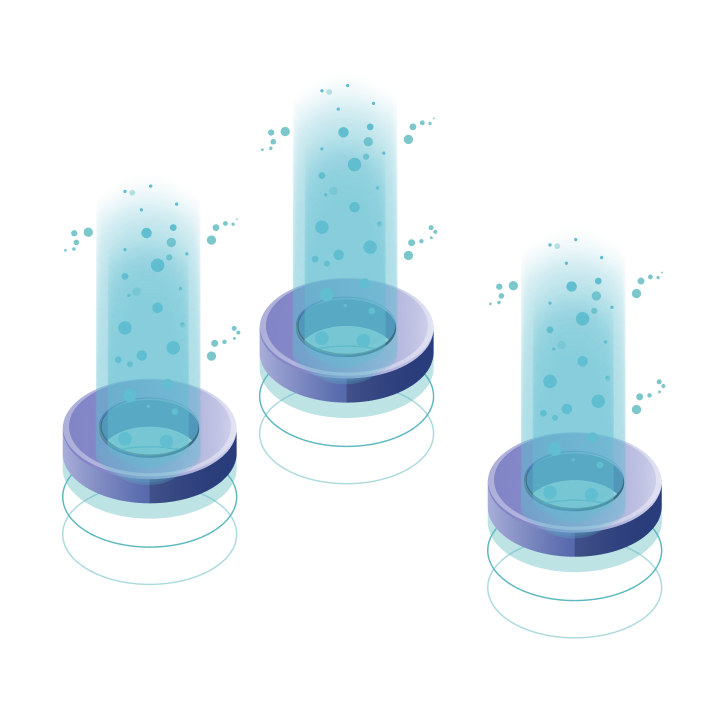 When it comes to connectivity, there are a multitude of possible networks, protocols and standards. It is important to clearly define the constraints of each project in order to move towards the optimal solution.
Our modules are of course compatible with all telecommunications standards and protocols in Europe and the United States.
The interoperability of our products allows a great flexibility of adaptation according to the needs of our customers.
LoRa / LoRaWan
This technological alliance belongs to the category of networks known as "LPWAN" (Low Power Wide Area Network). It is a long-range telecommunications network by radio allowing objects to be connected thanks to low energy consumption. The frequency used in Europe is 868 MHz.
Sigfox
This communication protocol bases its technology on Ultra-Narrow-Band (UNB). Thanks to its network coverage, its long-range signal allows the transmission of small volumes of data with minimal power and cost.
LTE-M / NB-IoT
The NB-IoT (Narrow Band IoT) in addition to its two-way communication (up and down messages) is renowned for its ease of penetration into buildings. LTE-M (Long Term Evolution, category M1) allows object mobility with reduced latency.
Our UMTS / 3G 4G 5G network
We have our own telephone communication network as well as our own APN and VPN. This ensures our customers perfect data security thanks to their encryption and the privatization of our telecommunication channels.
OMS
Our devices are compatible with the Open Metering System (OMS). This is a European communication standard developed by the industry ensuring interoperability between all metering products (water, gas, electricity, heat). »