TIC radio
module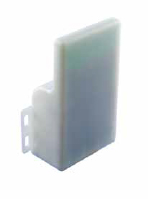 Module for transferring the frames of an electricity meter equipped with the tele-information output into radio data.
The module only connects to meters with an active tele-information output and it programs itself. It is only necessary to check the consistency of the data after listening for a few seconds. This tool is compatible with our radio hubs. The module manages the different time slots, faithfully reproduces the data of the electricity meter. Thanks to its radio transmission, you can read several hundred meters with a single concentrator. It is no longer necessary to get out of the car to pick up.
Download documentation
Technical specifications
Frequencies : 868 MHz
Standard : IP68
Output : 2 wires
Programming : The module is programmed automatically according to the TIC frames received
Communications
Technology : Wired - radio - OMS
The advantages of the product
Plug-and-play
Works with all electricity meters with TIC output including Linky meters.